there were memories keep playing in my mind, like a rollling tape casset, even if we put out the cassete and play the other side of it, the tape is stil rolling..
'rolling in the deep' by adele..im quite like the song.'lalok2 song'
look at this cartoon, it makes me smile ,it gives me picture of loves between human.
sometimes i wonder who write the dialog of the cartoon , because that was so touching..;)
sy carikan awk bunga,,tp ada serangga2 dan gigit kepala sy jd sy pkul pki bunga awk..(bunga hancur) jd sy cuma ada sehelai rumput utk awk..
klau sy jd that girl , sy akn trima ape sje pberian dia asalkan dy bersungguh dan ikhlas..sy sanggup ;r (hati sgt pilu)
moral of the picture: jgn dicari harta dlm perhubungan..sbb nnt takut 1 ari dy tiada apa harta ketika susah, dan kite tak boleh menerimanya..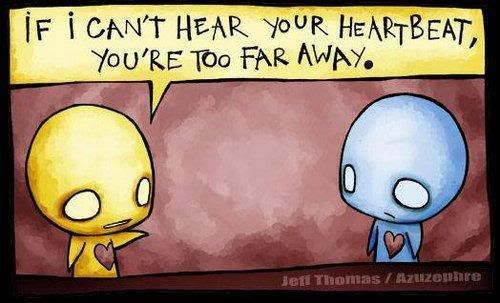 boy : syg ,klau abg tak dgr degupan jntung syg , maknanye syg jauh dr abang..;(
girl would realize , abg sgt syg sy.;)
;)
somehow,but look the others it makes me very sad.
;'(